Our Story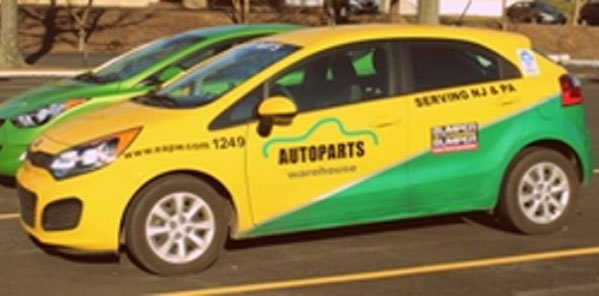 Eastern Auto Parts Warehouse is a locally owned and operated wholesale automotive parts distributor, headquartered in Langhorne, PA. We have proudly served the professional technician since 1989. At EAPW, we have made a strong commitment to the most extensive inventory in the market and the best customer service in the aftermarket. We take pride in our selection of major and OE brands and our 40 warehouse locations. A fleet of more than 500 GPS-dispatched delivery vehicles allow us to provide fast delivery service throughout Eastern Pennsylvania and New Jersey. With multiple warehouses in the area, we are well-stocked with the quality parts our customers have come to rely on.

At EAPW, you will find more than 120 ASE-certified Parts Specialists and 35 ASE-certified Sales & Service Representatives available to help with any questions you may have. We emphasize the importance of training and development for our employees, and for our customers, by offering several sales, management and technical training opportunities throughout the year to keep you moving ahead in an ever-changing industry.

Eastern Auto Parts Warehouse also proudly offers our Confidence Plus Certified Service Center marketing program. With this program, we give the independent technician a full range of tools to grow, nurture and develop their business. This program offers something for everyone including a North American Warranty Program, a Road-side Assistance Program; plus reputation management and locator services designed to give your business the competitive, digital presence it needs!

We are proud to offer a comprehensive, online ordering system to our computer-savvy customers, accessible 24 hours a day, 7 days a week. MyPlaceForParts is the best online ordering system in the industry that gives you the opportunity to place orders when it suits you best with ease!

EAPW is an active member of the Aftermarket Auto Parts Alliance, based in San Antonio, TX. The Alliance is one of the largest auto parts distribution and marketing organizations in the world which boasts more than 50 shareholders across the United States, Canada and Mexico. Our combined purchasing power gives us, as a group, the power to negotiate the purchase of the best products at the lowest possible cost to our customers.
Our Mission
Our mission is to be the best automotive replacement parts supplier, by providing our customers with superior inventory levels, strong marketing programs and educational clinics, incredible customer service and consistent fast delivery.
Our Core Values
COMMITMENT - dedication, innovation, discipline, leadership by example
COMMUNICATION - clarity, honesty, teamwork, listening
RESPECT - integrity, trust, compassion, consistency
EXCELLENT SERVICE - safety, high quality, professionalism, positive attitude